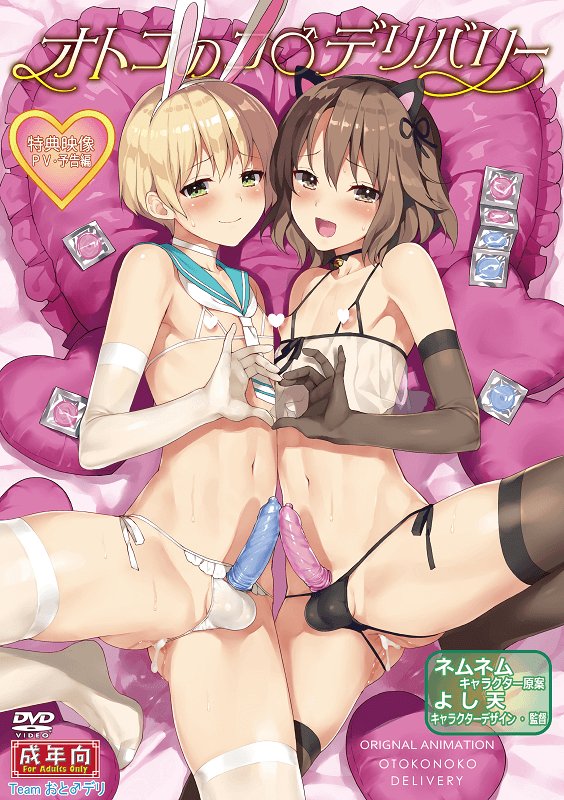 A salaried worker, Kazuya who is on a long business trip to Tokyo, has received a request for delivery, madder (Shun) is man's daughter.
A civil society information magazine which I finished my work and casually took at the returning business hotel.
Story from that took the contact to be deemed to be replaced brothel starts ...

Small chest, and crotch bulge. The secret of Akane being gradually revealed.
Kazuya will be mercilessly playing the gloomy madder straw.

On the other hand, Kazuya and madder is, had watched the disappearing into the hotel room,
belonging to the same brothel and madder, another one of the hero Aoi (Sora).
With the words skillful Akane invitation, in the art room men 's daughters begin playing each other.
Contrary to Ubu reaction, Aoi of first experience accepts stimulation.

One day ringing tones resound to Kuyazu's smartphone.
Akane and Aoi, two men 's daughter waited for it ...
Source: AniDB.net, MyAnimeList.net
Genre(s): Censored, Nudity, Sex, Anal, Foreskin Sex, Threesome, MMM Threesome, Yaoi, Cross-Dressing.