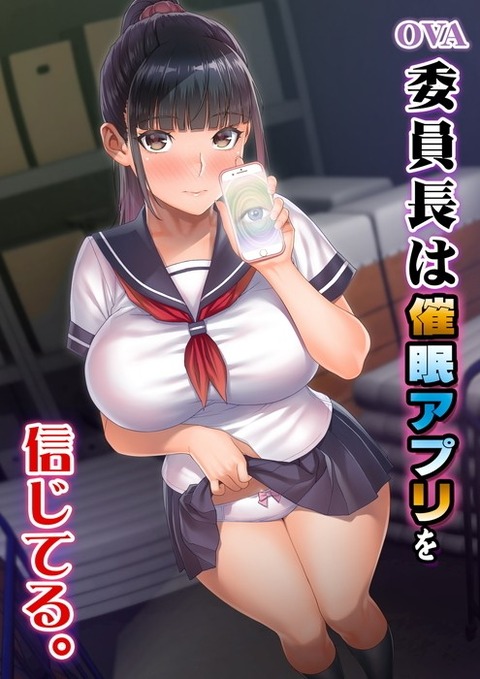 Kodera is an awkward guy in the class, he harbors his feelings towards the class president, Satsuki. One day he was hypnotized by his friend to confess his feeling to her, but his friend cancelled the hypnosis right in front of Satsuki. Satsuki already grasped the situation, then invited Kodera after to somewhere after class ends. Suddenly she take the iniative and shows the hypnosis app on her phone to Kodera, believing that the hypnotize would work. Kodera who realized her plans, decided to play along and pretends being hypnotized and letting her do anything to himself. To think his crush would believe in the hypnotic app.. but thanks to the app that their true feelings finally reached to each other.
Source: AniDB.net, MyAnimeList.net
Genre(s): Censored, Nudity, Sex, Brainwashing, Pornography, Cream Pie, Doggy Style, Handjob, Oral, Cunnilingus, Fellatio, Sixty-Nine, Breasts, Huge Breasts, Female Student, School Life, High School.