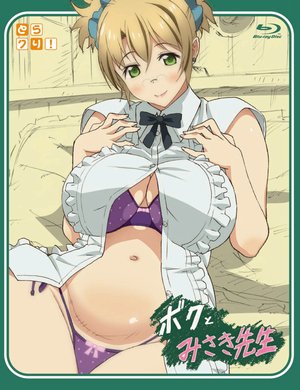 Yu our the hero falls in love with Ms. Misaki Misaki, the teacher's homeroom teacher.
One evening, I can not finish gaming so at last, I visited Misaki sensei's apartment...
Source: AniDB.net, MyAnimeList.net
Genre(s): Censored, Nudity, Sex, French Kiss, Pornography, Internal Shots, Mammary Intercourse, Oral, Cunnilingus, Fellatio, Teacher x Student, Breasts, Gigantic Breasts, Female Teacher, Shota.